The Peculiarities And Uses Of Cam Rotary Switches
Posted by Admin on November, 21, 2020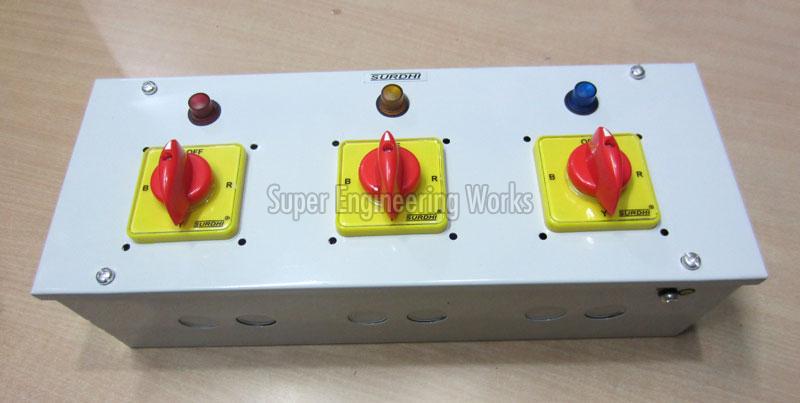 The cam rotary switch is an electrical switch used in a wide variety of electrical operations. It is fixed with CAM and each CAM comprises of contact block, which is connected to the hexagonal center shaft. It has very high resistance, exceptional mechanical strength and it can withstand high electrical and mechanical stress. The inside part of the CAM is fixed with high-grade silver contact tips which allow passing mechanical endurance test. It comes with different types of knobs or handles with sharp or clear pointers to be used as per the application.

The indicating plates used are made up of plastic material and are available in different color combination. The series is capable to work up to 2.5 kV between phase and terminals.

The raw materials used in the making of the switches include plastic granules, non-ferrous and ferrous metals, bakelite powder and many other items. The team of exceptionally experienced engineers produces the switches as per the conformity with international parameters. In the market, the cam rotary switches are available in models such as SDV-SE and SDV-PS. The steel sheet is fixed with three phase selector rotary switches. The SDV-SE series is available with 100 Amp.

The SE and PS switches are one of the most popular switches used in a wide variety of applications. These are highly versatile and can be used for a phase to phase, phase to neutral with off, direct and CT operated to check voltage and Amperage. With the advancement in technology, the switches are manufactured keeping in view the latest technology and designed using on-load basis. One should acquire a top-notch quality from the reputed cam rotary switch exporters.

USES
• Ammeter selector switches
• Group Switches
• Maintenance Switches
• TNC Switches
• Multiple Speed Switches
• Distribution Switches
• Motor Reversing Switches
• On and Off Switches
• Multiple Speed Switches

There are many manufacturers and suppliers who deal with cam rotary switches and provide it at a very cost-effective price. There is a huge demand for such switches, owing to its uses and benefits. The switches are made from high-quality raw material, sourced from the authorized vendors only. The suppliers ensure the use of the latest advanced technologies so that world-class switches are manufactured at a very less price. All the switches are made in accordance with the prescribed quality standards and the guidelines. The cam rotary switches suppliers make sure that each and every batch passes through stringent quality checks to ensure efficient performance and to avoid any damage during transit.

Thus, it can be concluded that the cam rotary switches are irreplaceable and dealers dealing it with are earning huge revenues.
This entry was posted on November, 21, 2020 at 11 : 55 am and is filed under cam rotary switches. You can follow any responses to this entry through the RSS 2.0 feed. You can leave a response from your own site.